Bibbul Waaginy (Message Scroll)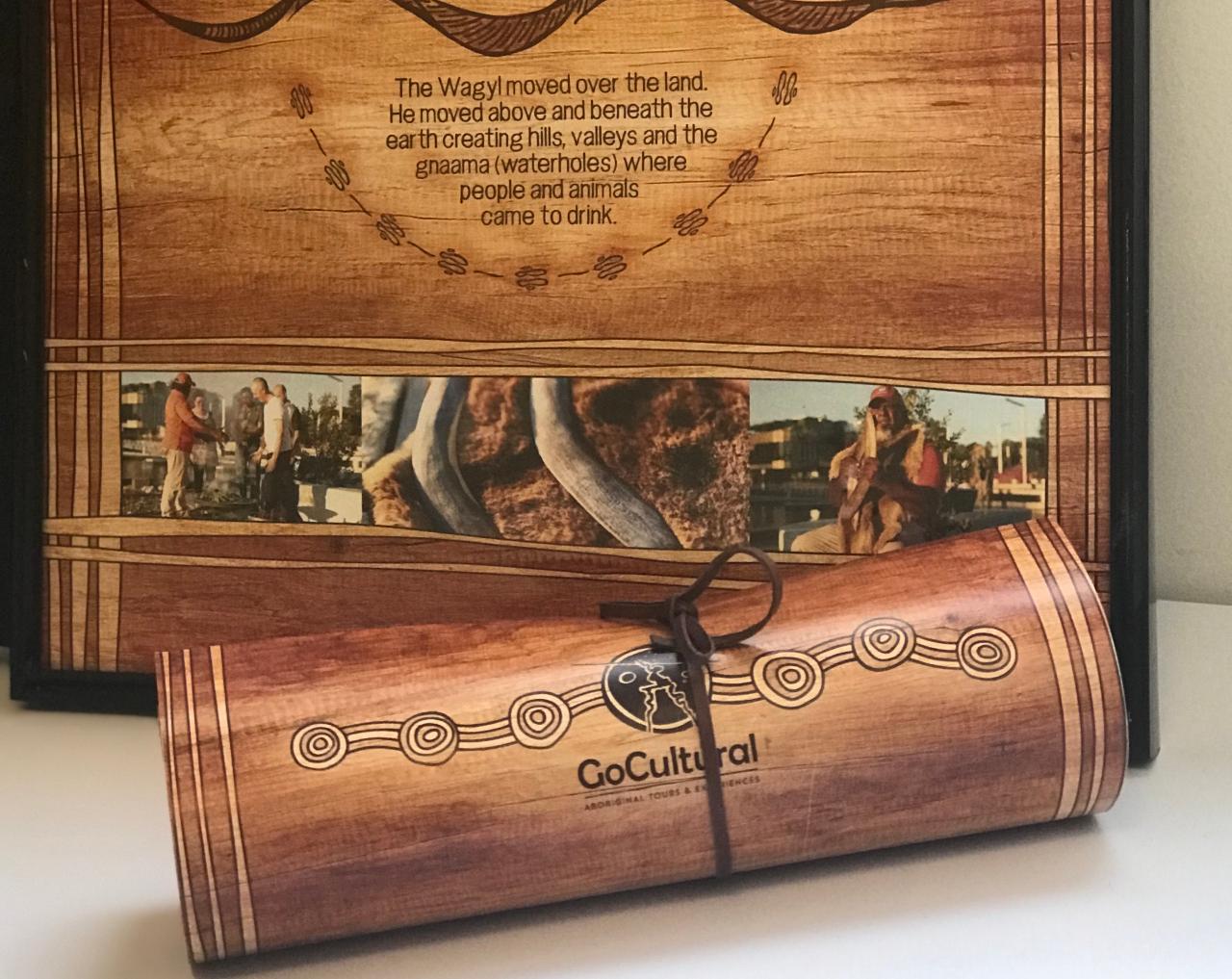 The traditional wooden message stick was an ancient communication method between tribes, handled by tribal couriers with the utmost care and respect.
As a tribute to the ancient method of summoning tribal groups for important gatherings, the Go Cultural 'Message Scroll' communicates a welcome from the Whadjuk People of Perth, Western Australia in traditional Noongar language. It is both an invitation and a blessing.
The 'Message Scroll' is printed on cardex and contains a welcome message in Noongar language, a traditional map of Perth's Aboriginal past, and can be customised and branded for table settings, corporate gifts and events.
The perfect Perth, Western Australia greeting for your delegates or guests, this highly unique Message Scroll is a convenient, lightweight memento.
Optional Extras: Team this unique gift up with an authentic Welcome to Country or Smoking Ceremony at your conference or event delivered by Go Cultural Aboriginal Tours and Experiences, or book your group/s in to enjoy one of our engaging cultural tours!
Important Note:


This product is available for Perth and outer metropolitan conferences and events ONLY.
Postage charges may apply.